Best Verse Mapping Resources
Verse Mapping is a fun and creative way to dig deeper into specific verses. In 2015, our women's Bible study started using this method and it has become my go-to Bible Study method when I am feeling inspired. Instead of trying to build something myself, I have rounded up the best verse mapping resources that we used and hopefully aid you in starting this unique method.
---
Verse Mapping 101 – "Kristy Cambron"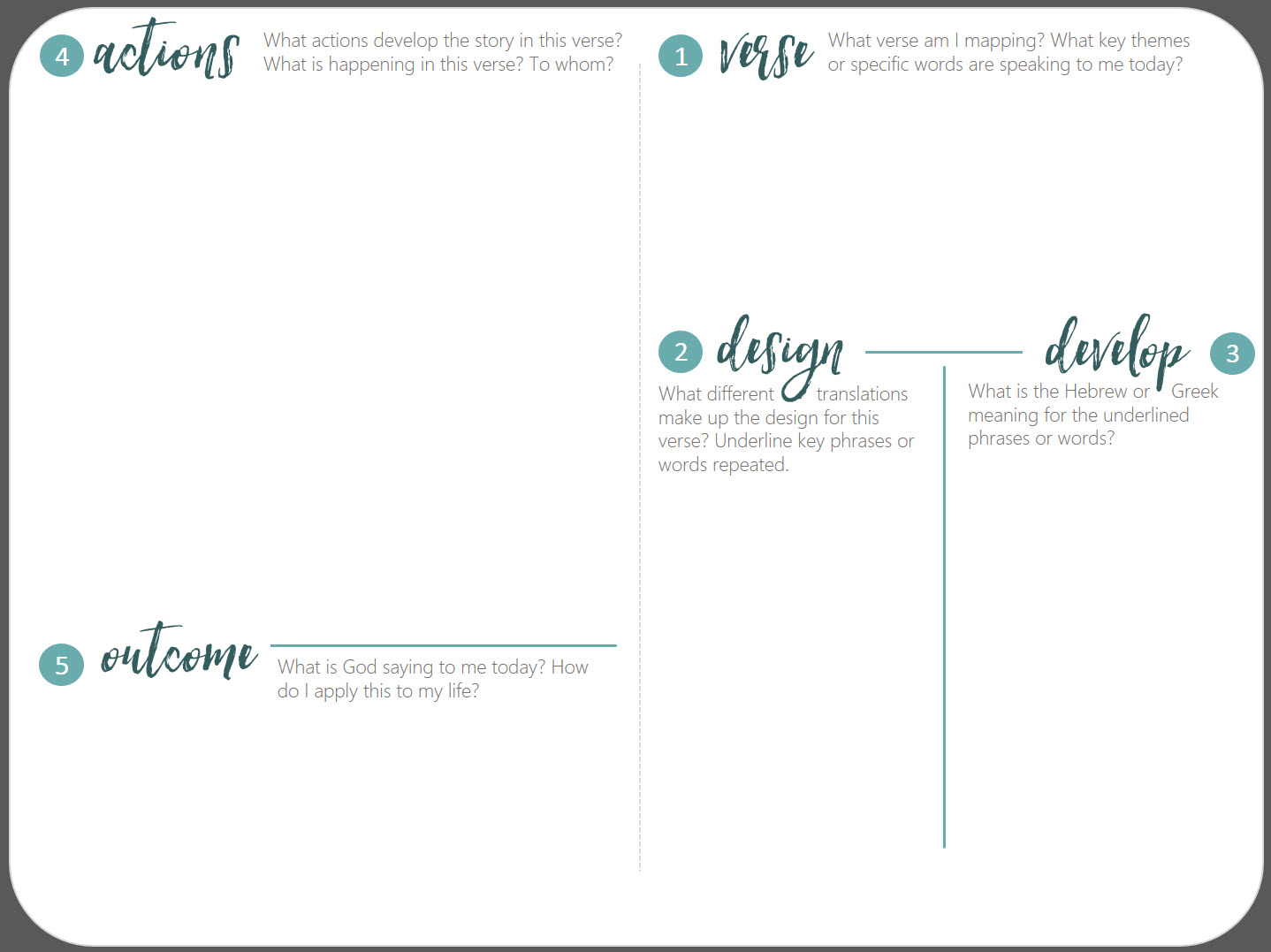 Kristy Cambron at www.kristycambron.com created a perfect how-to guide that breaks down the process and provides a printable useful in starting this method. She also has new materials coming in 2021! She is passionate about this process and goes into depth about the subject. GREAT RESOURCE!
---
Bible Journaling – "Glory Expressed Creative Journaling Plus"
Samantha Jolicoeur has a YouTube channel dedicated to journaling and DIY crafts all geared towards diving deeper into God's Word. In this video, she walks you through HOW to verse map using resources found on the internet.
---
FREE DEVOTIONAL from Knitting Our Story
---
Verse Mapping for Beginners – "Arabah Joy"
Arabah Joy walks you through how to conduct the verse mapping method with free resources AND why she used the specific verse. You get to walk hand-in-hand with her as she unlocks the truths inside of Psalm 34:5. I found it very helpful that she provided pictures and descriptions on each step as she mapped out the meaning deep within the context of this Psalm.
---
A Creative Way to Unlock More of the Bible – "Faith Spilling Over"
Betsy over at Faith Spilling Over uses a super simple approach when describing her verse mapping. Yet, I found her clean and straight to the point approach useful. Also, her example sheet was very well done and got the point across for my visual mind.
---
Examples of Verse Mapping
When it comes to seeing something implemented, I have a very visual mind, and seeing this method on a piece of paper is very useful. Use this resource for referencing Bible Verses, different versions of the Bible, and commentaries.